About three weeks ago, I was lucky enough to attend Conf.KDE.In at the DA-IICT in Ghandinagar, India. Thank you, KDE e.V. for making this possible.
Much has already been said about the excellent conference in the dot article and personal reports from fellow KDE hackers so I will skip repeating how eager and engaged the students were, how the event was impeccably organized, and even how good the food was.
What I want to talk about instead is something else: The evolution of our community.

Free software project teams are inherently volatile. Be it because of a new job, family or university, developers leave, new developers join. As a community, we are always reinventing ourself.
Conf.KDE.In, in contrast to Akademy, was definitely geared more towards KDE newcomers. In my opinion it's hard to overestimate how important events like this are: In the course of a single weekend, hundreds of potential new contributors were introduced to the basics of our ecosystem and given glimpses into what it could empower them to accomplish.
Will all of them become KDE contributors? Of course not. But if we are lucky, a few may try.
The next generation of KDE developers (?)
There is a saying that gets tossed around a lot surrounding community outreach initiatives: If even just a single one of the people you reach out to get's involved, it's already worth it. I always thought that may be reaching a bit. But there I was, invited to a major KDE conference that was initiated and organized by the amazingly talented Yash Shah, a former GSoC student of mine. A student, I should add, that I was initially hesitating to take on, because he was completely new to KDE at the time and would need substantial mentoring. Was that worth it? Well, you tell me…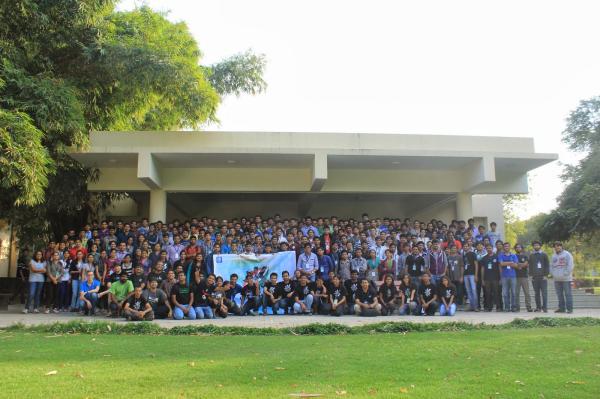 by